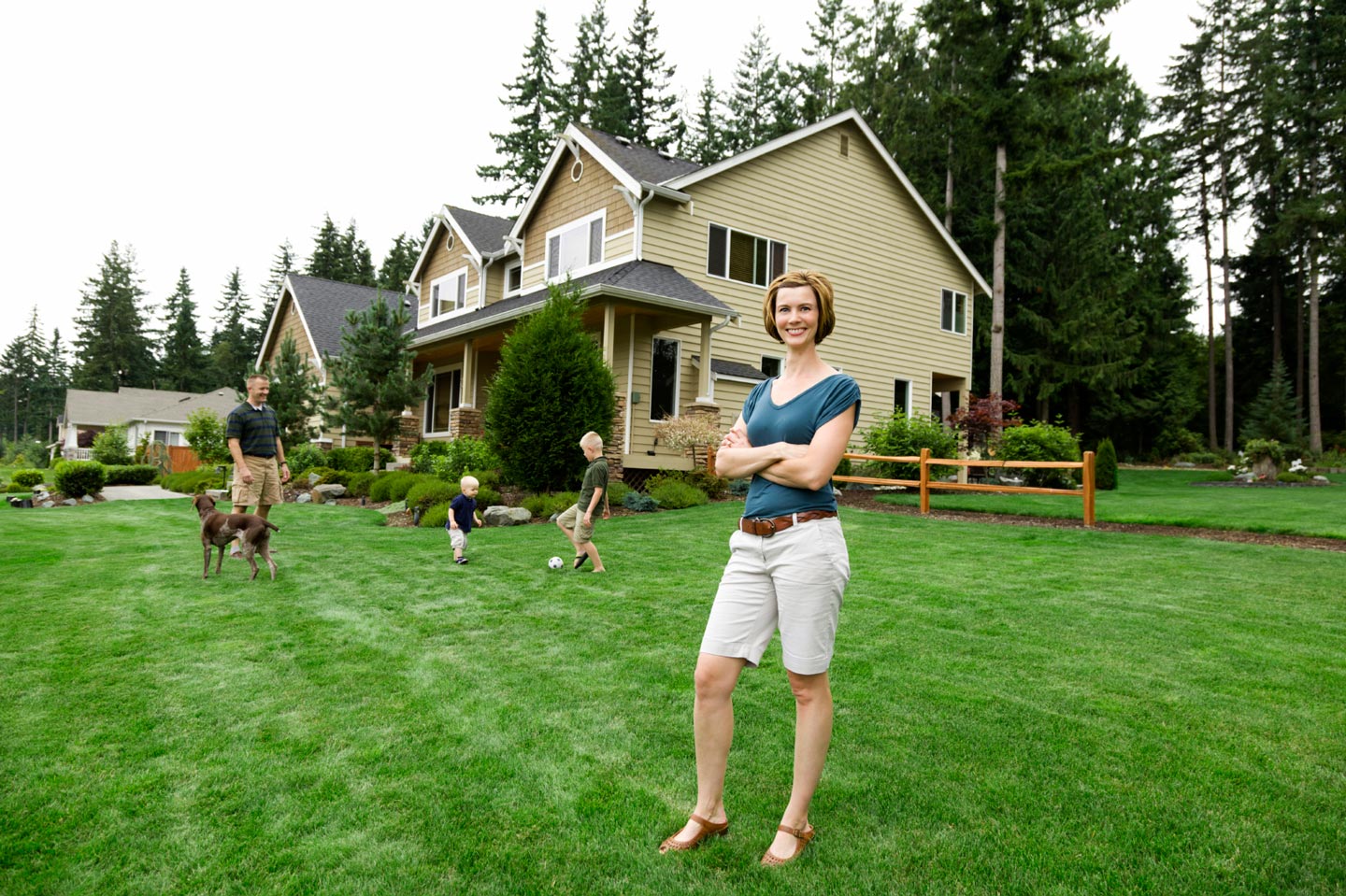 Homeowner
Homeowners are faced with unique pest management situations due to the diversity of residential settings, home designs, and environmental factors that will contribute, at one time or another, to nuisance pest pressure. Central Exterminating Company has developed a wide variety of pest management services to accommodate the needs of today's homeowner.
Barrier Plus
A total exterior treatment approach
A Quarterly Service designed to protect your home from invading pests from the outside before they have the chance to get inside. Our technicians treat your home by applying a specialized formula to the perimeter, targeting specific pest entry areas such as doors, windows, vents, pipes, and roof eaves. This barrier stretches 10 feet up and out onto your foundation wall, and makes your home unattractive to pests, reducing their population around your home.
Barrier Plus is effective against:
Ants
Beetles
Cockroaches
Crickets
Fleas and Ticks
Bumblebees
Mice and Rats
Millipedes and Centipedes
Mites
Mud Daubers
Pill Bugs and Sow Bugs
Spiders
Springtails
Wasps, Yellow Jackets and Bald-faced Hornets
Water Bugs
Visit the Pest ID Database to learn more about these, and other types of pests.
Barrier Platinum
The benefits of the Barrier Plus program with added Termite Monitoring
A Quarterly Service that combines comprehensive pest protection with termite monitoring and prevention. A more practical approach to preventing pest infestation, than purchasing separate treatments. Our technicians inspect your home for any signs of termite infestation, or areas with the potential for termites, and install monitoring stations at these locations. When termites are detected, they are eliminated, at no additional cost, and monitoring continues to guarantee they don't come back. Learn more about termites here.
Bed Bug Heat Remediation Services
Central Exterminating Company uses a heat treatment system, the TempAir Heat System, to safely and effectively eliminates all stages of bed bugs, from egg to adult in your home. A normal treatment can be completed in 8 hours and allows you to re-enter your home the same day. To learn more about bed bugs and how we get rid of them, visit the bed bugs page.
Termite Services
Central Exterminating Company offers termite elimination and monitoring services. We are an Authorized Operator of the Sentricon® Termite Colony Elimination System with Always Active™ technology. To learn more about termites and how we get rid of them, visit the termites page.
Non-contract Services
Non-contract services are available for targeting singular pest problems. Ask our technicians for more information. Contact us today!