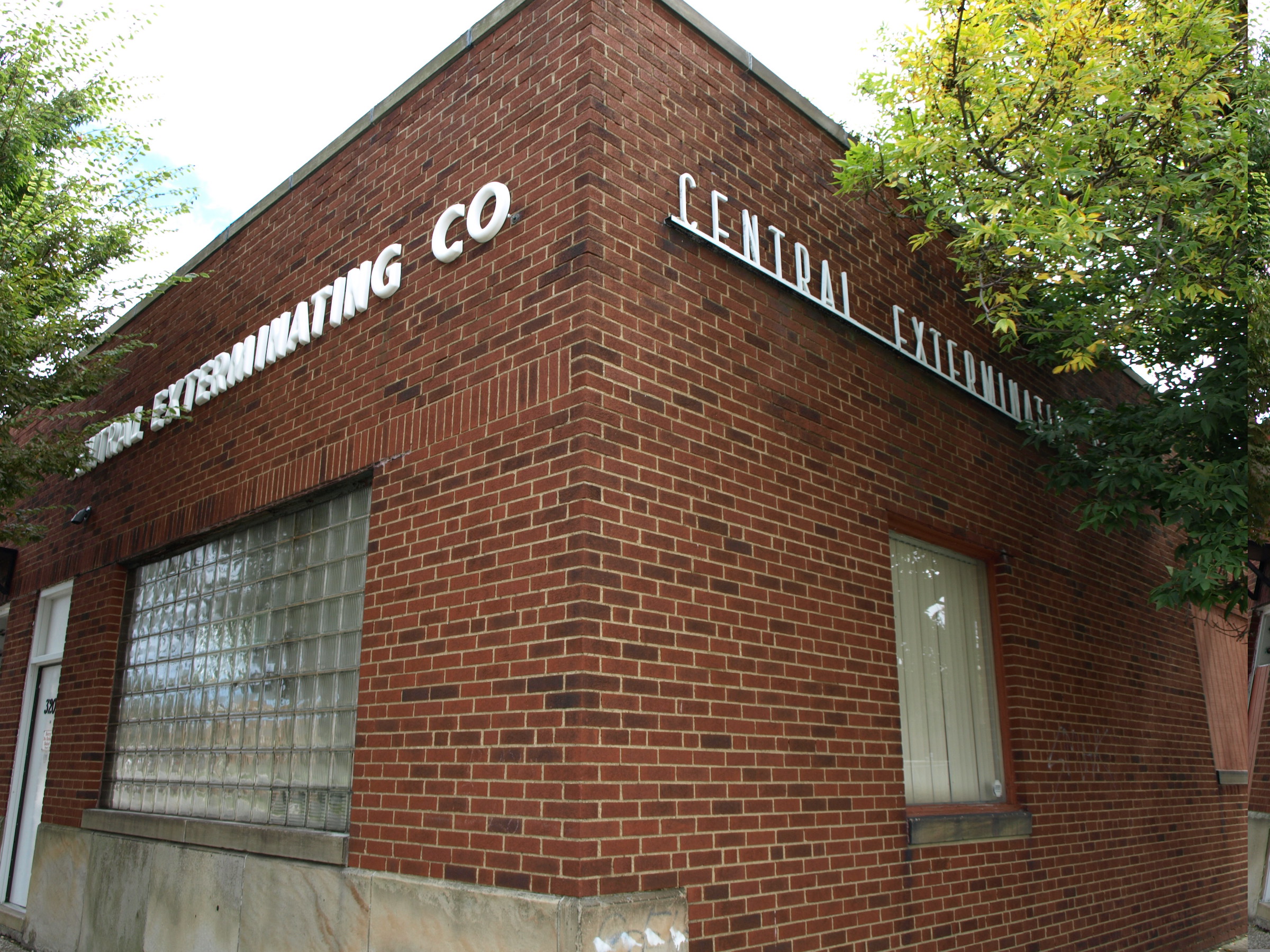 About
What Sets Us Apart
Central Exterminating Company has been in business since 1946. It is important to know you are dealing with a reliable company that will be here today, and in the future, to handle your company's needs.
Each and every one of our technicians are licensed in all pest categories. We do not work under one umbrella license. That means that each one of our technicians is qualified to provide you with the best possible expertise and service. We also have $2 million in liability insurance coverage for your company's protection.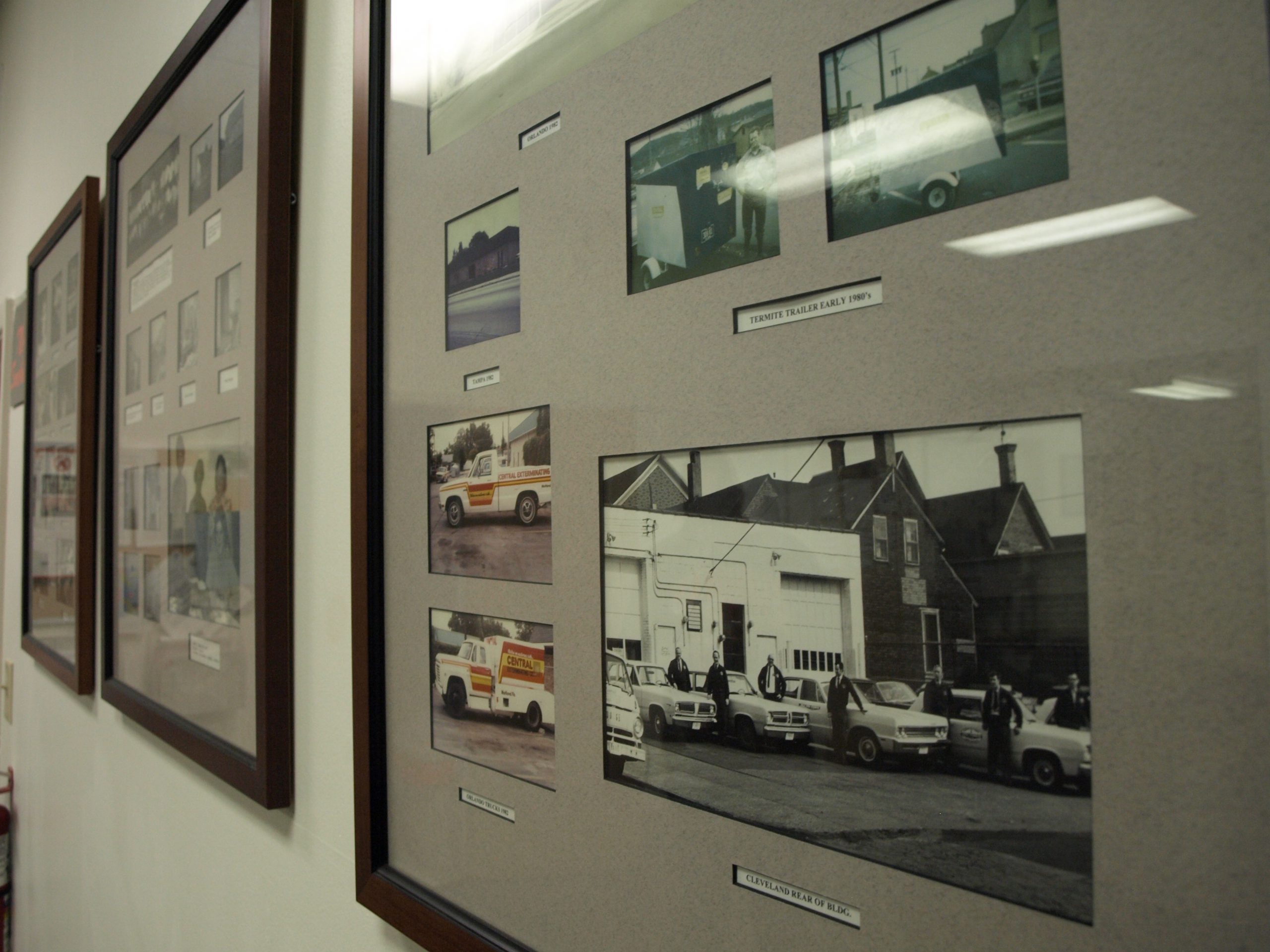 Our History
The Central Exterminating Company was founded in Cleveland by entomologist Joseph Gross in 1940. After military service as a medical entomologist, Joseph Gross returned to civilian life in 1946 and was joined in the exterminating business by his brother-in-law, Joseph B. White. In June 1946, Joseph Gross and Joseph White organized Central Service and Exterminating Company as a partnership. After a year of selling and servicing accounts themselves, the first servicemen were hired in 1947 and the operations of the company rapidly expanded to include branch offices in Sandusky, Fremont, Akron, Canton, Wooster, Lorain, and Elyria.
In 1995, Pamela Chesley Gross assumed the position of President with the retirement of Joseph White. Joseph Gross had passed away in 1971. In October of 2007, Cindy Doe purchased the interests of the White family members and entered into a partnership with Pamela Chesley as Vice President.
On July 1st, 2008, Cindy Doe completed the purchase of Central Exterminating Company, and is currently the President and CEO.
Central Exterminating Company is a local corporation with three office locations covering most of Northern Ohio. We are certified by the WBENC as a Woman's Business Enterprise, which means we are a woman-owned company.
Philosophy
Our goal is to build and maintain a company that is second to none in integrity, stability, professionalism, and service. To accomplish this goal, we are dedicated to:
The fundamental concept that integrity is the foundation of our relationship with customers.
Providing necessary services to our customers at a fair price.
Making every effort to insure complete customer satisfaction by giving courteous attention to customers
Rendering services in a legal and safe manner, thus protecting people and the environment.
Delivering what we commit to; and only committing to what we can deliver.
Staying abreast of technology and maintaining the highest standards of performance to ongoing training of all employees.
Maintaining industry leadership through cooperative efforts with the government, National and State Pest Control Association's and fellow industry members.
Our technicians:
Receive ongoing service training and utilize state of the art equipment to aid in providing a quality service.
Complete a comprehensive advanced training course to become certified by the State as a licensed industrial, commercial and institutional specialist.
Are uniformed for identification.
Are security cleared for your peace of mind.
Are compensated on commission, which means that their pay is tied directly to your satisfaction.
Pest Control Service Report
A Pest Control Service Report is completed for every service rendered, and is a documented record of:
The day and date of service.
Infestations reported, if any.
The type of service rendered.
Housekeeping and sanitation needs.
All pesticides used, as required by law.
Time spent servicing your account.
Our locations span all of northern Ohio.
Main Office
3202 Saint Clair Ave. NE.
Cleveland, OH 44114
(216) 771-0555
1-800-554-1422
Fax: (216) 771-1350
Elyria Office
41981 North Ridge Rd.
Elyria, OH 44035
(440) 233-7148
(440) 324-3893
Fax: (440) 233-6737
Sandusky Office
1525 George St.
Sandusky, OH 44870
(419) 626-1192
Fax: (419) 626-1746
Service Area
Central Exterminating Company proudly services the following Ohio counties:
Ashland, Ashtabula, Carroll, Columbiana, Coshocton, Crawford, Cuyahoga, Erie, Geauga, Guernsey, Harrison, Holmes, Huron, Jefferson, Knox, Lake, Licking, Lorain, Medina, Morrow, Muskingham, Ottawa, Portage, Richland, Sandusky, Seneca, Stark, Summit, Tuscarawas, Wayne, Wyandot