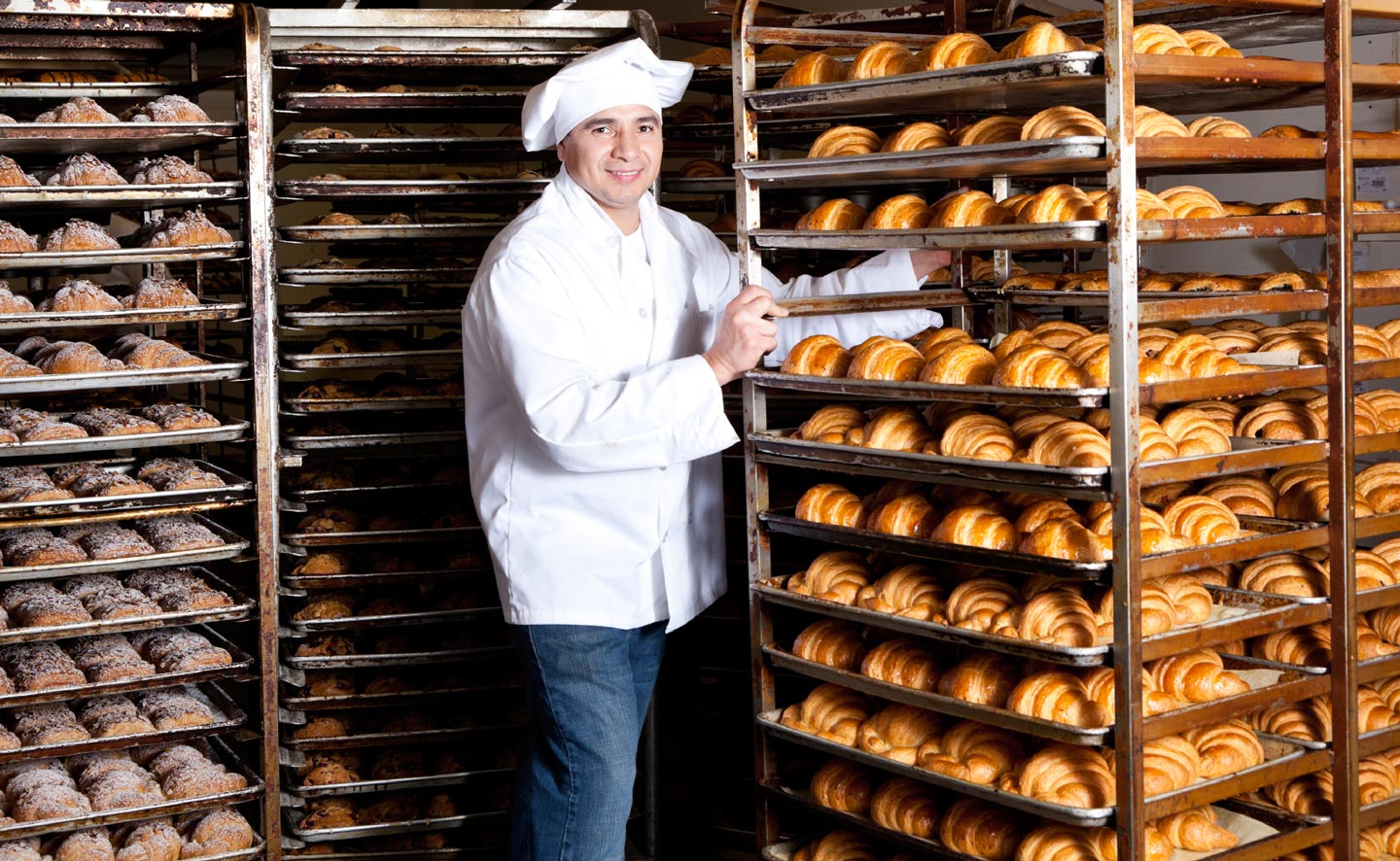 Industrial Food
Industrial Food Service Programs
Industrial clients involved in the production of food products or packaging are under strict operating guidelines and routine inspections. Facilities of this type are usually under direct supervision of a state, federal or USDA inspector that will require a well documented pest management program. Central Exterminating Company can provide a detailed service log book that will compliment American Institute of Baking (AIB) guidelines. This program includes the specific placement of anchored tamper resistant exterior bait stations, interior mechanical traps and monitoring devices.
Rodents
Industrial customers, whether large or small, generally operate facilities that are susceptible to indoor rodent migration. Due to the proximity of open space, rail lines, or structural setting, rodent infestations can quickly develop. Monitoring and controlling rodents with mechanical traps or baited stations is a must. Central Exterminating Company can provide a cost effective pest management program that will address rodent issues as well as ground invading insects.
Integrated Pest Management (IPM)
Central Exterminating Company has been a pioneer of Integrated Pest Management (IPM) as a service philosophy and practice for the sensitive settings of industrial food services for over 20 years. We recognized years ago that reducing the reliance on regular pesticide spraying within this environment was best for everyone involved. The foundation of IMP relies on controlling a pest's ability to enter the structure initially.
The Ohio Department of Agriculture (ODA), developed an IPM Standard in September of 2009 to insure that this type of service program achieved satisfactory performance results by setting and reporting specific goals on the part of the customer and pest control provider.
The Central Exterminating Company IPM Service Program involves:
The initial inspection process to identify:

Pest trends in the structure.
The pest threshold/tolerance level acceptable in the structure.
Structural weaknesses in the facility allowing pest entry.

The recommended corrective action is taken, which involves maintaining the structure to exclude pest entry through methods such as:

Insect monitoring traps
Insect control baits and growth regulators
Dust formulations for void-type applications

Providing limited traditional pesticide applications only as needed.
Follow-up inspections to verify the success of structural modifications.
Re-evaluate pest trends to determine that pest control results have been successfully achieved.
The interior spraying of a traditional insecticide is reserved for special situations that fail to respond, in any reasonable amount of time, to bait or dust applications, or fails to control an infestation quickly to prevent disruption of the facilities daily operations.
Logbook
A Central Exterminating Company Service Log Book is also available that contains:
Electronic Fly Control Trap Location Map (if applicable)
Pesticide Label/SDS Sheets
General Liability and Fleet Insurance Certificate
Technician and Manager Ohio Applicator Licenses
Sanitation Log Report Form
Annual Service Certificate
Rodent Station Location Map
Bar Code Scanning Report (if applicable)
Contact us today so we can come up with a plan to fit your needs!