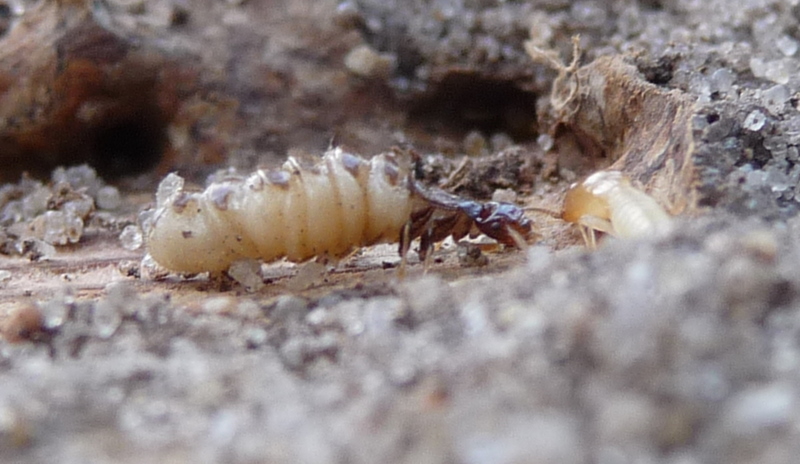 Termites
Central Exterminating Company is an Authorized Operator of the Sentricon® Termite Colony Elimination System with Always Active™ technology. This system is designed to eliminate the termite colony, not just individual termites.
Termite, or Ant?
Termites keep themselves so well-hidden that your best chance to see one is during a reproductive swarm. The problem is, swarming termites look a lot like swarming ants.
Here's how to tell which insect you're looking at: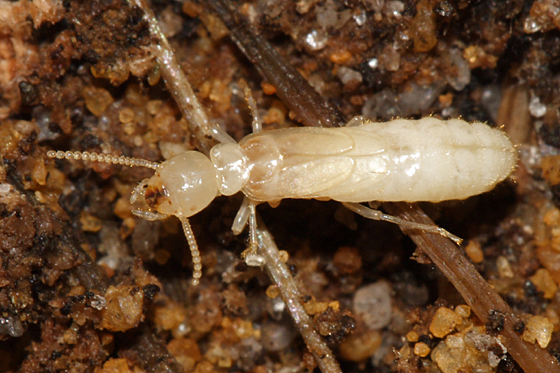 Wings: On ants, the front pair is longer than the back and they don't break off easily. On termites, they're equal size and they do break off easily.
Waists: Ant waists are narrow and pinched. Termite waists are thicker and less defined.
Antennae: Ant antennae are elbowed. Termite antennae are straight.
Learn more about termites in the pest database!
Treatment Process
Your Central Exterminating Company representative will perform a thorough inspection to your home or business for signs of termite activity.
Sentricon stations containing Recruit® HD Bait. will be placed into the soil around the immediate perimeter of the structure. The stations will be checked for termite activity on a regular scheduled basis.
This bait is immediately available to the termites when they enter the stations, and remains available all the time to eliminate termite colonies and protect against future invasions.
Termites will begin to feed on the bait, which is preferred over the wood. This feeding behavior will continue for several weeks. The colony will begin to decline, steadily. The population will eventually be eliminated by this unique treatment process. Your Central Exterminating representative will begin quarterly station inspections after colony elimination.
Contact us today for more information!
About Sentricon